We haven't been in a few years and the whole family is excited to watch the Globetrotters again! Book your tickets more than two weeks in advance and SAVE.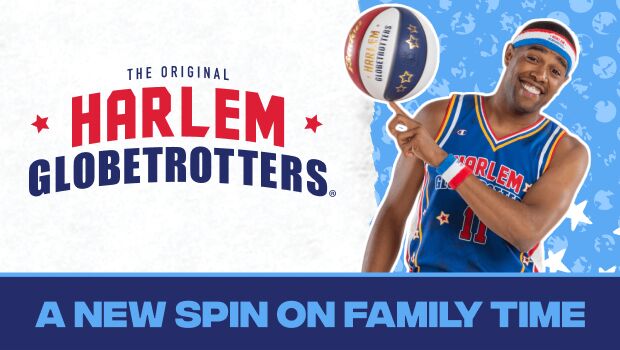 All-New Harlem Globetrotters Pushing The Limits World Tour
This is more than a basketball game. It is more than a show. It is the one and only Harlem Globetrotters in an all-new, larger-than-life world tour. You'll be on your feet, out of your seat, laughing until it hurts and loving every moment.
The 5th Quarter – The game isn't over after the final shot! Meet your favorite Globetrotter court side after the game to get an autograph and photo.
Don't miss out – get your tickets today and save SAVE 25% for ALL Harlem Globetrotters Games with promo code FUNFAM
Must purchase 14 days before Game Date.
Has your family been to a Globetrotters game yet?
I have partnered with US Family Guide and the Harlem Globetrotters in exchange for free tickets. All opinions are definitely my own.