Hubby found this website the other day and thought it would be fun for the boys! Especially since our oldest is nine and we are still trying to keep the magic alive. We haven't tried it out yet though. It looks super cute!
Imagine the look of wonder and surprise when your child receives a photo of Santa caught in the act in his or her very own home. iCaughtSanta.com is a unique website that helps visitors create those memorable keepsake photos.
In three simple steps anyone can upload a holiday photo, add Santa Claus and print it as proof… or share it via Facebook and Twitter. Last-minute shoppers can purchase Gift Cards and eGift Certificates for loved ones with children, making iCaughtSanta.com a great gift idea even if you don't have kids yourself.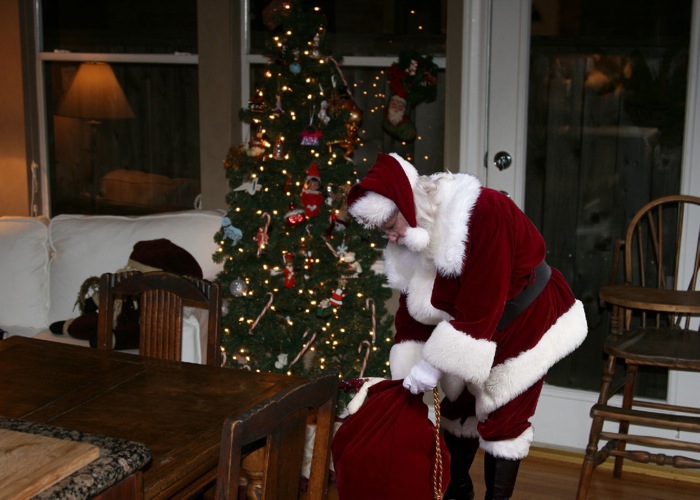 Tooo funny! 🙂
I wrote this post in hopes of winning a contest from Business2Blogger.